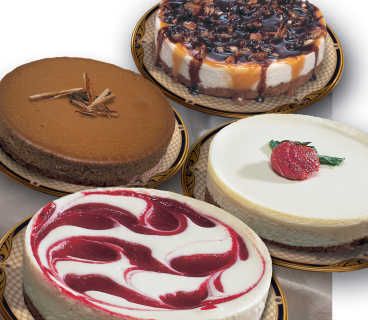 I've been tagged by
Sarah
. :)
A- Attached or single: very happily attached!!
B- Best Friend: Julie
C- Cake or Pie: cake - preferably cheesecake!
D- Day of Choice: Saturday right now because I generally have it off!
E- Essential Item(s): wallet, keys, diaper and wipes
F-Favorite type of music: pop, country, 80s - I like a little bit of just about everything!
G- Gummy Bears or Worms: bears
I- Indulgence(s): Peanut Butter M&Ms
J- January or July: January
K- Kids: 2 - Kyle and Nathan!
M- Marriage Date: June 1st
N- Number of Siblings: 1 sister who's 11 and a half months younger!
O- Oranges or Apples: apples
P- Phobias or Fears: rats
Q- Quote(s): Time is the most valuable thing a man can spend. -
Laertius
Diogenes
R- Reason To Smile: my family for sure!
S- Season: fall
U- Unknown Fact About Me: I played basketball in high school, but not until Grade 10/11
V- Vegetarian or Oppressor of Animal: Vegetarian until quite recently when I started eating chicken again (mostly to make it easier for meals in our house) though I still have a little trouble cooking it!
W- Worst Habit: leaving clothes out after changing
X- X-Rays or Ultrasounds: ultrasounds
Y- Your Favorite Food: pretty much anything with a little ethnic flair!
Z- Zodiac: Taurus
Nothin
' too much new around here today! Spent my day wiping snotty noses still since Sophia and Nathan are both getting over this cold and seem to have a constant stream coming out of their noses. Kyle is getting better too I think and I just have it mostly in one ear now.
Managed to get some more Easter cards done this afternoon and was going to post them too, but my camera batteries bit it when I went to take the pics, so it'll have to wait until tomorrow.
The kids had a ton of fun doing something new to Sophia and Nathan today too -
Playdoh
! All three of them played with it at the table for an hour or so! Was going to post those pics too, but with the camera situation,
those'll
have to wait too!
Better run for now since dinner is almost ready. An easy one tonight of fish and tatter tots as well as some mixed veg. Not claiming it's a perfect meal, but we're all getting fed! Going to watch Big Brother and hopefully do a few more cards.
Cheers,
Colleen