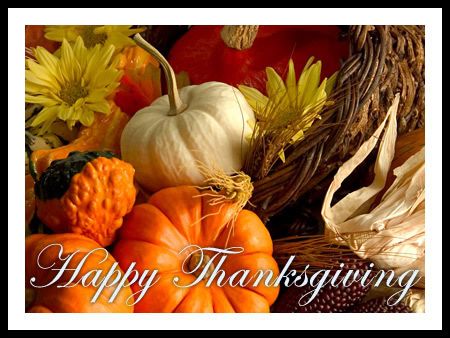 Just wanted to wish everyone a very Happy Thanksgiving again! I'm still trying to get over this cold and though it doesn't seem much better today, I have so many things to be thankful for...
Enjoy your family and friends and be sure not to take the little things for granted!
"As we express our gratitude, we must never forget that the highest appreciation is not to utter words, but to live by them."
- John F. Kennedy
Cheers,