I just did this tutorial for the
Scrapdango January Newsletter
!
Resist Embossing with Paint
This is a fun technique to try with supplies that a lot of you probably already own.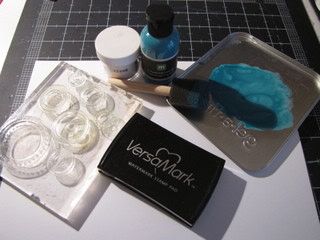 Supplies
stamps
Versamark ink or a pigment ink (something slow drying)
clear embossing powder
heat gun
acrylic paint
1. Stamp your image on flat cardstock.
2. Put embossing powder on the stamped image and tap off extra.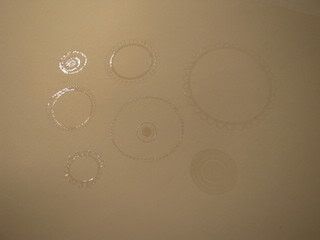 3. Heat emboss.
4. Mix acrylic paint with a little water and paint over the cardstock.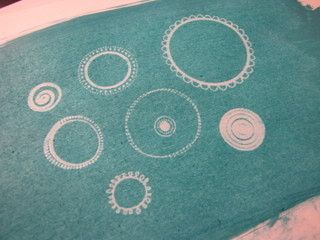 5. Wipe over the painted area with a paper towel and the paint will come off the embossed image and pop through.
Tips and Ideas
**To prevent the embossing powder from sticking in places you don't want it to, rub a dryer sheet over your paper before you start.
**Don't add too much water to your paint or it'll soak your paper.
**Use a textured paper for a different effect.
**Use different paint applicators to get different effects.
**Try the same techinque with ink and a brayer.
**Try using different coloured embossing powders.
Play with this and have fun!
Cheers,